Dontknow3 Present's Part 2 HOOP DREAMZ Turn to Nightmares: EX NBA Player J.R."Isaiah" Rider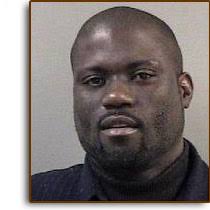 Today I will present Part 2 of our series on Hoop Dreamz Turn to Nightmares featuring none other than the ex NBA Player JR Rider who has went through the full journey of making it to his dream to become a professional athlete and becoming a Nightmare in society.  Not to mention spending over $70 million and having nothing to show for it.  Whatever the case may be, it reminds Dontknow3 of the Dave Chappell's skit with Rick James and Charlie Murphy, "They shouldn't have never given you Niggas no money".  On the serious side JR Rider was a lottery pick in the NBA Draft and had a ten year career with his share of ups and downs.  But with all the money and access he achieved you would think after his career was over he would be set for life.  To the contrary, today you might find this former NBA player shuffling through Oakland and LA being picked up by the police for a variety of warrants.
In January 2006, Rider was arrested on kidnapping charges in Marin City, California for taking a female friend in his car against her will.  He was charged with domestic abuse and ordered to stay out of Marin City.  Despite this court order, he was spotted in the area a few weeks later.  A Marin County sheriff's deputy confronted him and while fleeing, Rider hit another car.  He was arrested in Alameda County in late 2006 then transferred to the Marin County jail after three judges in that county issued bench warrants against him.
In February 2007, Rider pleaded guilty to several charges, including felony of cocaine possession and evading an officer.  He was sentenced to seven months in jail, 120 hours of community service, and three years of probation.  He will also have to complete a drug education program.  
At sentencing, Rider admitted to a longstanding problem with marijuana.  He also disclosed that he begun lacing it with cocaine.  On January 65, 2008, Rider was again arrested in Berkeley, California after a confrontation between a taxi driver and a passenger.  As a result the police was again called and JR Rider was found to be the passenger.  Subsequently, Rider was arrested on a no-bail warrant for unlawful firearm possession and separate $5,000 warrant for grand theft issued by the Oakland Police Department.  On March 5, 2008 Isaiah was arrested and was held in the Marin County Jail in San Rafael, California.  He was charged and plead guilty for possession of a controlled narcotic substance and disobeying a court order, evading a peace officer, providing false information to a peace officer, and driving on a suspended license. On early Saturday morning of March 29, 2008, Rider was arrested in the Skid Row district of Los Angeles for investigation of auto theft and he was released from Los Angeles County Jail in the afternoon. He was scheduled to appear in court on April 22, 2008. 
After a troubled career and personal life what is left for the former Pro athlete who only knows how to survive with an abundance of money and now the well is DRY?   What will become of JR Rider? Dontknow3 suggest a move to Montana and live on the flat lands with Mother Nature and try to find oneself in order to avoid destroying oneself.
Peace Dontknow3  Also www.dontknow3.com